Please bookmark the Table of Contents page. Other URLs may change.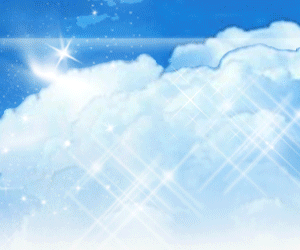 Full List of Playmates® and Pets® - F
Ava Fabian PMOM Aug 1986

Tiffany Fallon PMOM Dec 2004, PMOY 2005 Chelsie Farah Kim Farber PMOM Feb 1967 Kerissa Fare PMOM Sep 2000 Patricia Farinelli PMOM Dec 1981 Mindy Farrar Nov 1984 PT Gemma Lee Farrell PMOM Nov 2013 Collen Farrington PMOM Oct 1957 Veronika Fasterova Scarlett Fay

Scarlett Fay and Brooklyn Chase at Penthouse (lez)


Nico Faye Tunde Fekete Felecia Felony Eva Fenix Caitlin Ferguson Christina Ferguson PMOM Apr 1983 Ivy Ferguson Luann Fernald PMOM Jun 1979




Rebecca Ferratti PMOM Jun 1986

Jami Ferrell PMOM Jan 1997 Ariella Ferrera Laurie Jo Fetter PMOM May 2003 Carol Ficatier PMOM Dec 1985 Flower Fields Loes Fielt Ava Fiore Jada Fire Ashley Fires Hillary Fisher Rusty Fisher PMOM Apr 1956 Beth Fithen Sharon Fitzpatrick Apr 1993 PT Penny Flame Anne Fleming PMOM Sep 1955 Mandy Flores Khalie Fogle Danelle Marie Folta PMOM Apr 1995 Debra Jo Fondren PMOM Sep 1977, PMOY 1978 Chantelle Fontain Sep 2003 PT Alison Foran Alexis Ford Jun 2012 PT Carly Ford Patricia Ford Danielle Fornarelli Natalia Forrest

Natalia Forrest at Penthouse
Natalia Forrest
Natalia Forrest
Natalia Forrest
Natalia Forrest
Natalia Forrest
Natalia Forrest
Natalia Forrest and Blue Angel (lez)


Nani Forrester Linda Forsythe PMOM Feb 1970 Allie Foster Britney Foster

Britney Foster and Roxanne Hall at Penthouse (lez)


Karen Patricia Foster PMOM Oct 1989 Tessa Fowler Aidra Fox Oct 2014 PT Anne-Marie Fox PMOM Feb 1982 Diamond Fox Erin Fox




Evi Fox

Madison Fox Morgan Fox PMOM Dec 1990 Shay Fox Courtney Foxx Leslie Foxx Megan Foxx Tara Lynn Foxx

Tara Lynn Foxx
Tara Lynn Foxx and Ainsley Addison at Penthouse (lez)


Ana Foxxx Demi Fray Britt Frederiksen PMOM Jun 1968 Ann French Juliette Frette PMOM Jun 2008 Francesca Frigo PMOM Aug 2010 Charlene Fry Zahira Fuchsenthaler Hannah Fulcher Cindy Fuller PMOM May 1959 Victoria Alynette Fuller PMOM Jan 1996 Tania Funes Stacy Marie Fuson PMOM Feb 1999
---
New Centerfolds ? New Links ? Dead Links ? Suggestions ?